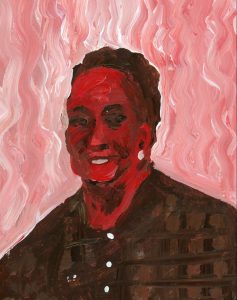 by Albert Cheng
Vivian Leona Caver is a badass civil rights activist in Seattle, Washington. Throughout her life, she dedicated her work to many Civil Rights movements. She directed the Seattle Human Rights Commission between 1975 and 1981. She also served briefly in the Washington State Legislature in 1994. Currently, Caver is the chair of Womxn in Unity which is an organization of Black womxn that evaluates candidates for public office.
Vivian Caver was born in Jackson, Tennessee. Her mother, Christine, was a social worker for a variety organizations including the United Service Organizations for National Defense, Young Men's Christian Association and Young Women's Christian Association. While her father, Kenneth, pursued a Ph.D. at the University of Washington, attaining a job as a high school principal and a college dean. Caver graduated from Garfield High School in 1946, then attended Morgan State College in Baltimore, Maryland, and eventually the University of Washington in Seattle. As a student at UW in the late 1940s, she worked for the Seattle Urban League which at the time, they were fighting to integrate the workforce of Seattle department stores. Through the League, she became the second Black womxn on the sales floor at the store Frederick and Nelson's.
In the mid-1960s, Vivian Caver worked to establish race relations councils in white neighborhoods with a goal of opening housing to ethnic minorities. The groups petitioned the Seattle City Council to allow the City the authority to investigate housing discrimination claims. The City Council later establish a Human Rights Commission, and Caver was hired that same year. She was promoted in two years to work as their assistant director, and in 1975 she was promoted to director. After her tenure as the director, she worked as an administrator for the Girl Scouts of Western Washington from 1981-1993. In 1986 and 1990, Caver campaigned for Washington State Representative, for the 37th Legislative District, and in January 1994, she was appointed to Position no. 2. Her appointment ended in November 1994. "Serving as the third African American woman representing the 37th Legislative District in the House of Representatives was a privilege.
"Marjorie Pitter, Peggy Maxie and I served at a time when women were beginning to step out of their traditional roles and expand their presence in public service… It was one of the most rewarding experiences of my life and I am grateful for the honor to serve (Vivian Caver)". In present time, Caver is the Chair of Womxn in Unity, an organization of Black womxn that evaluates candidates for public office. There is even an award named after her, It is called the Vivian Caver Diversity Award. Which is awarded each year by the Girl Scouts of Western Washington.