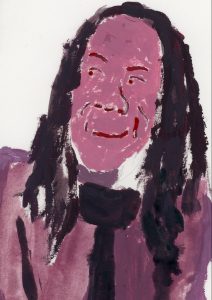 by Lauren Carr
"When I look around me, I see a city filled with people with hope and I don't take that hope lightly."
Jo Ann Hardesty was born and raised in Baltimore, Maryland. She joined the Navy as soon as she graduated high school. As one of the first womxn to serve on board Navy ships, she traveled throughout the Eastern Hemisphere. Her experience in the Navy showed her that people are generally good anywhere you go. After her six years of service, Hardesty moved to the west coast, settling in Portland, Oregon. She chose to forgo a college education, preferring to let her experiences guide her choices.
Hardesty has presided over and served on executive boards of 14 local organizations, including 3 years as the president of Portland's NAACP. She took this volunteer position to uphold the history of the chapter, the oldest on the west coast. The organization expanded in reach and membership under her leadership, which used a multi-racial approach to empower and fight for marginalized communities in Portland. In her first year as director, they recruited 101 new volunteers and developed a Youth Council, encouraging intergenerational activism. Under Hardesty's leadership the NAACP put pressure on lawmakers to pass a bill that helped to combat racial profiling by the Portland Police Department.
In 2018 she left her position with the NAACP to run for Portland City Council Commissioner against a white man who had held the position for 20 years. She won and became the first womxn of color to serve on City Council in Portland. She takes her role as a public servant seriously, focusing on citizens rather than established systems. In the few months she has held the position, she has made big waves in the political sphere. Hardesty continues to push for police reform although it is not in her immediate job description. Her criticisms of the department and the mayor are not quiet, and she has experienced racist pushback against her convictions. Although Portland is more progressive than other cities, Hardesty believes that the city can do better for Black, Indigenous and all people of color. She does everything in her power to listen to the people she serves, while also holding the establishments she works in accountable. Jo Ann Hardesty has been chosen as a voice for the marginalized in Portland, and she is refusing to be quiet.