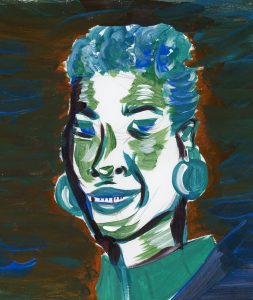 by Sanjevni Prasad
Nikkita Oliver was born in 1986 in Indianapolis, Indiana into a biracial household. While growing up Oliver saw her father go in and out of jail for not paying child support. She was able to see firsthand the stress and turmoil associated with repeated incarceration. This experience served as just one of her motivators to inform the public of the injustice in the legal system.
Oliver moved to Seattle in 2004 to attend Seattle Pacific University (SPU) and received her degree in Sociology by 2008. During her four years at SPU, Oliver worked with the student government to create "Catalyst" which was a week set aside for racial justice awareness. Oliver's determination to improve civil rights led her to protest with the Seattle Black Lives Matter group. More common than one would think; Oliver, like many college students, experienced homelessness for a quarter at SPU and this served as another important experience in her life. Her academic journey continued to the University of Washington where she earned her Juris Doctorate in 2015 and Masters of Education in 2016. Oliver's woke* work did not stop after she left the academic scene. She cofounded the Seattle Peoples Party in 2017 which focuses on helping the poor, young, elderly, homeless, and anyone sexually or racially marginalized.
Inspired by the youth, Oliver ran for mayor in 2017 and declared that creating affordable housing is her number one priority as she cared for low-income Seattleites. Advocating for criminal justice reform, Oliver is an emerging leader for the national prison abolition movement No Youth Jail and the De-Escalate Washington initiative. In order to disrupt the common misconception that the poor ruin the neighborhood, Oliver fought displacement and gentrification amongst homeowners. As mayor, she wished to address the tax structure that demands more from the poor and improve the lives of at-risk youths. Unfortunately, Oliver did not win, but she hasn't taken her defeat as a reason to end her fight for improvement.
Focusing on poor, children of color, Oliver serves as a writer with Writers in the Schools at Washington Middle School and manages workshops with Art Corp at Garfield High school. Oliver is also a case manager for Creative Justice, an art based alternative to youth incarceration. That teaches at-risk students the freedom of creative expression which can improve the life of any child.
Nikkita Oliver. A tatted up, biracial, queer woman who is an attorney, teacher, poet, and social activist focuses her life helping the poor, young, homeless, people of color, prisoners, victims of police brutality, anyone that others consider someone else's problem. Oliver: decorated academic has stayed woke*, have you?
*woke=aware