The concept of 'waiting' for me has different aspects. I think I have been waiting for something in my life for almost thirteen years now, from immigration to study, work, and residency in the USA. This is the most important waiting process I have experienced so far.
Besides, I have found out that when you stop and wait, you notice time and feel that time moves very slowly. However, when you leave everything for a chance with fewer complaints, good or bad, it automatically finds its way. In the meantime, in some situations, I was expecting stress, excitement, and happiness as the consequence. It even proved to me that sometimes I waited, and the result was not good. In this regard, I learned to be more patient.
Let's move onto the current situation and the coronavirus—an epidemic of stress that has torn the whole world apart. I can admit that, at first, the problem seemed very dreadful. Many of my plans were completely disrupted. But instead, I felt I was not alone; thousands of people are experiencing this condition with me. I have no idea about the current state of the world. For the first time, I can not make any plans because I feel I have to take the situation seriously. At the same time, I have inner excitement, and like everyone else. I hope we have the right answer after these months of waiting.
This too shall pass…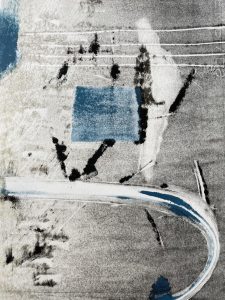 In terms of language, I am very interested in the details of my works. Maybe because I am punctilious, and I like to employ specific elements in my artworks. It is worth mentioning that many times, I have semi-finished works. I mostly leave them like that and start another work. This method makes my point of view more subtle and fresh because I feel that my perspective gets changed for good over time.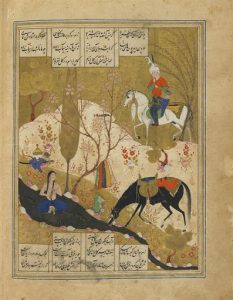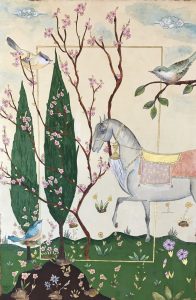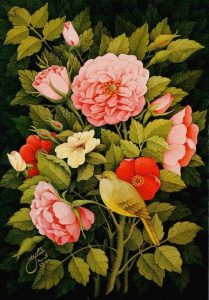 A long time ago, when I was 17 years old, I became interested in the art history of my country, Iran. From the very beginning, I explored one of the traditional Iranian arts styles called "Flower and Bird." The description of this ancient Iranian painting had flowers, leaves, and birds such as nightingales, and sometimes butterflies. I did this style for years— with gouache, watercolor, and sometimes acrylic paint. Over the years, I decided to make changes to this artistic style that has recently been introduced in my aesthetics. The changes are due to the reason that these designs are very delicately drawn on paper with gouache and watercolor.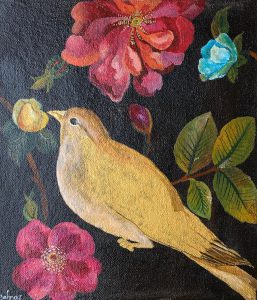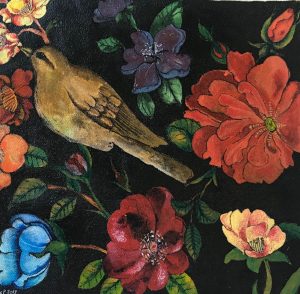 However, I replaced them with oil paint on canvas, in the larger sizes. And I made other changes to the shape of the birds as well. Because I think it, interestingly, represents a traditional style with a combination of modern art. In general, my technique was clear and complete until I decided to work on outdoor landscapes to present my ideas more widely in the last few months. 
I am interested in portraying my surroundings, particularly nature itself. This work is merely an instance that I am inspired by the art history of Iran, the country that I was born and raised. For me, art is a phenomenon that has never been and will never be repeated, so it is completely unique. Returning to traditional history is a matter of remembering art from another narrative and outlook. Understanding various cultures and communities, art has given me more values. The art history of Iran, always connected to me and my present life often includes the key colorful elements of nature like plants, streams, birds, butterflies, and so on.  The nature and landscape around the place of my residence in Iran showed me the sign of life's flow in the environment. The concept is somehow philosophical to me. Such an environment is always reminiscent of moments that are being passed within the continuum path incorporating all the moments eternally. Birds, insects, plants, animals, and so forth, all together, make up this flowing eternal path of life.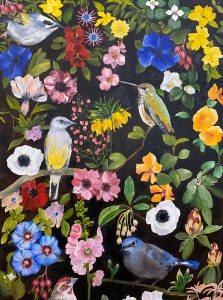 In the last two quarters, in art 390, we drew indoor and outdoor drawings. At that time, I did feel unfamiliar with the delicacy of working with graphite pencils. I think my views and ideas dramatically change from time to time based on several new experiences. There is still the combination of "traditional Iranian art with flowers and birds" in my mind from Seattle where I am currently living.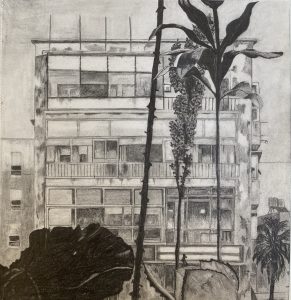 The Covid-19 lockdown seemed difficult and outlandish in the early days, but it gradually became tolerable. I came up with the idea that I should draw something by inspiration from inside my house. Therefore, my attempt succeeded in this Orchid. Orchid is a unique plant with complex showy flowers that can grow indoors and outdoors. This adorable plant is, herein, a symbol of us. Although being alone inside the house, behind such a kind of imprisonment, there are buildings in which the lives of many others are still going on. It, indeed, indicates "hope". Flowers are overall the sign of life for me, and I am revived by looking at them. So, the main lesson I learned during the lockdown was that I have to adapt to any situation. I believe that people all around the world are looking forward to better days. Time is passing!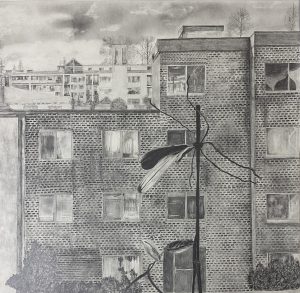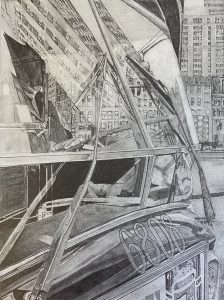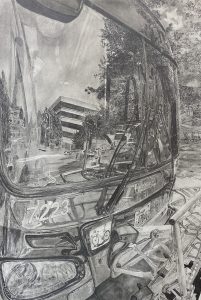 The process of my work is like the following sequence: On any subject that I have to work on, I do several types of research first. I normally research on Google, and different websites and databases as well as library research. After that, I have a notebook wherein I write down my ideas. In doing so, I can change or combine my thoughts from time to time. Art plays a significant role in my daily life. Sometimes when I am outdoors, fresh ideas come into my mind. I record them on my phone to save them by writing the important points in my notebook, or by recording my voice. The reason is that over time, I keep forgetting the ideas, but in this way, I can examine them later on.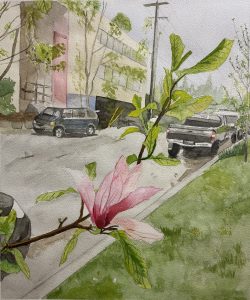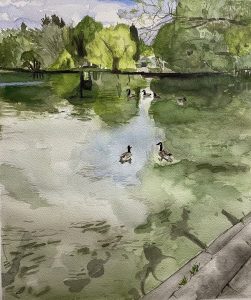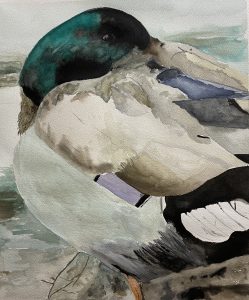 Looking back at my artistic past life, I have changed my major several times. However, to be honest, art was always the main thought in my mind since childhood. It is interesting to say that my first major was computer science. Dr. Varmazyar, my great Persian teacher in Iran, has been my first motivator in computer programming. After finishing this course years ago, I felt this was not something that I really wanted to pursue wholeheartedly. Thereafter, I decided to go to an Iranian traditional painting class. Mr. Nick Bin, who was my first art instructor in Iran, initially introduced me to Persian classical art. During that time, I also used to work on 3D Animation. This was not my favorite skill as well, because learning such a skill is full of complications and technologies. As time went on, and I immigrated to the USA, my perspective on art became really broader. I did even more extensive research on the history of arts in various cultures. I am currently working on oil paint. I believe that a bright future awaits me.
In progress…