Book Title:

The Creative Process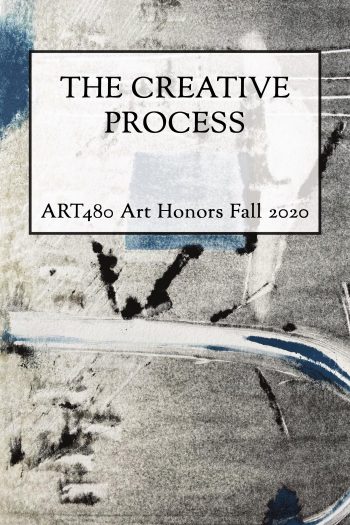 Book Description: 20 visual artists in conversation about why they make, how they work, and how the creative process unfolds.
License:
Creative Commons Attribution NonCommercial ShareAlike
Book Information
Book Description
This book was created by seniors in the 2020-2021 Art BA Departmental Honors program in the School of Art + Art History + Design, University of Washington, Seattle.
The students in the Honors in Art track come from the four concentrations of the
Division of Art:
3D4M: Ceramics + Glass + Sculpture,
Interdisciplinary Visual Arts,
Painting + Drawing,
and Photo/Media.
The book presents first-person accounts of the creative process by a diverse group of makers as they develop artwork, consistently question habits, meanings, and inspirations while interfacing the world during uncertain times.
License
The Creative Process by Timea Tihanyi is licensed under a Creative Commons Attribution-NonCommercial-ShareAlike 4.0 International License, except where otherwise noted.
Subject
The arts: general topics