2

Suzzallo and Allen Libraries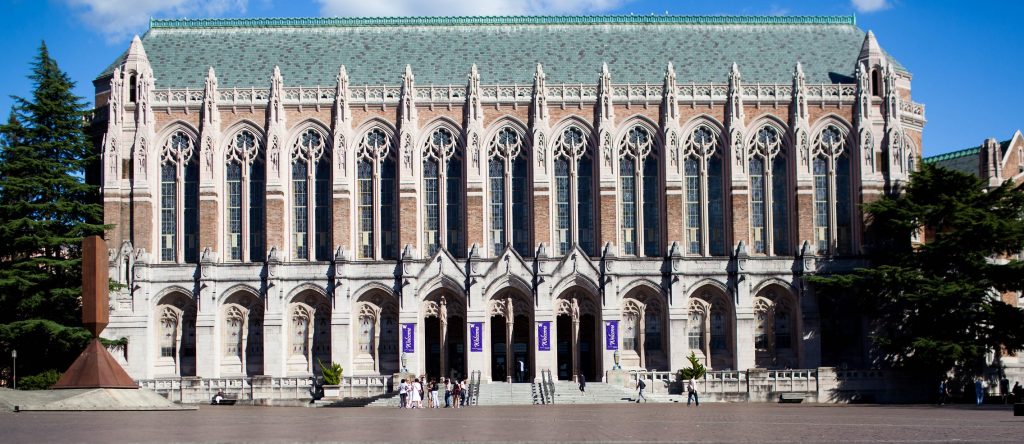 Suzzallo Library, on Red Square, opened in 1926 and is a gorgeous example of the Collegiate Gothic architectural style. Suzzallo and Allen Libraries are the largest libraries in the UW Libraries system and they contain more than 2 million books, maps, DVDs, government documents, and the main humanities, social sciences, and natural sciences collections. You can also find group study rooms, lots of quiet places for individual study, computers, printers, scanners, and knowledgeable librarians who are happy to help you with your research. Oh, and there's a Starbucks too!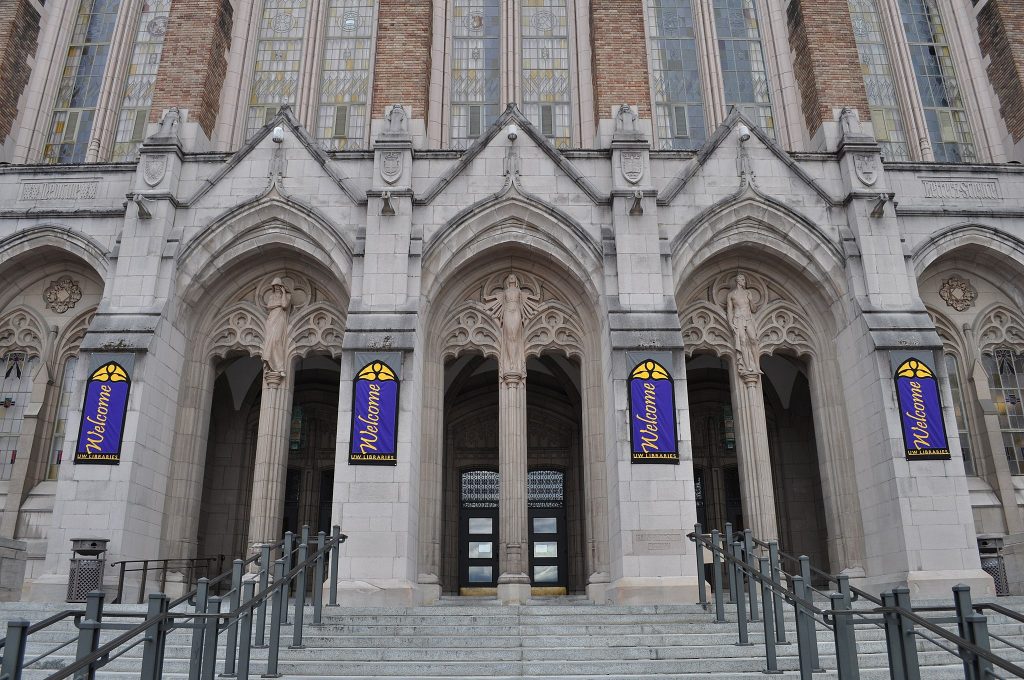 At the main entrance, look up and you'll see three carved stone figures. They are "Thought," "Inspiration," and "Mastery." Just something to think about as you pass through the doors.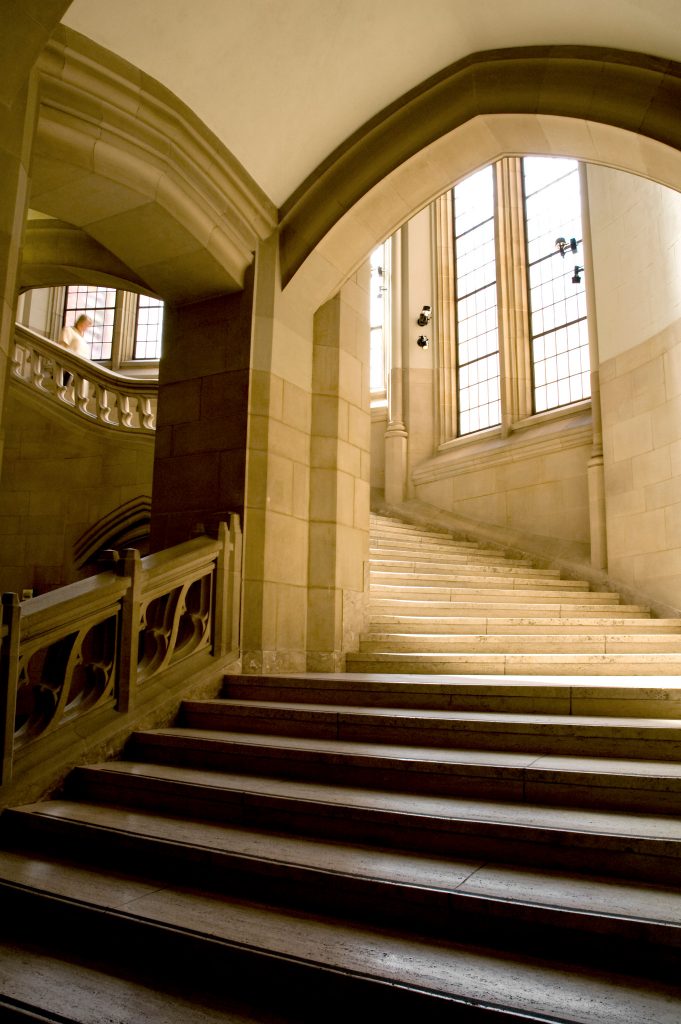 Once inside, take the Grand Staircase (yes, it's really called the "Grand Staircase") or the elevator up to the third floor. At the top of the stairs is the Suzzallo Reading Room, aka the "Harry Potter Room." Shhh… this is one of the few places where you have to be absolutely quiet in the libraries.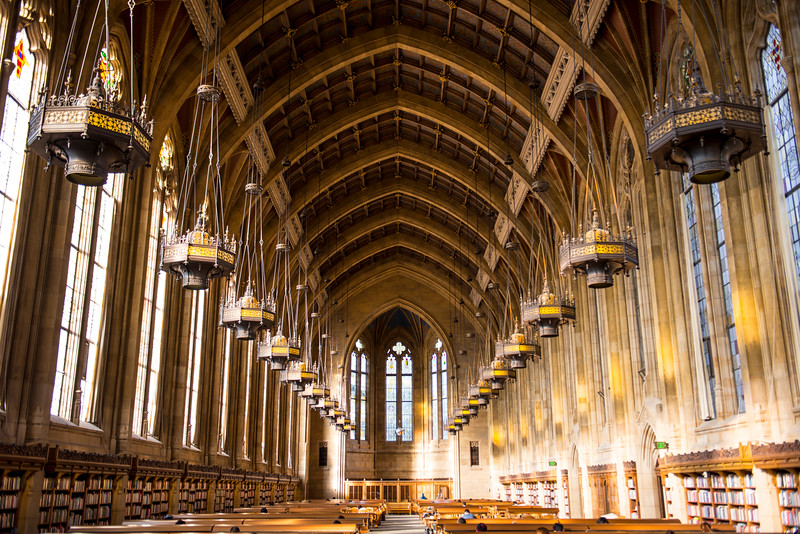 From the Reading Room, you can take the stairs or elevator back down to the first floor. The first floor is where you'll find the main Circulation Desk where you can pick up items placed on hold and check out books with your Husky Card. Across from the Circulation Desk, you'll find hundreds of movies and TV shows on Blu-ray and DVD that you can check out for free! Rewatch an old favorite, or find a new one here. Continue down the hall and you'll enter the more modern Allen Library, which was added in 1990.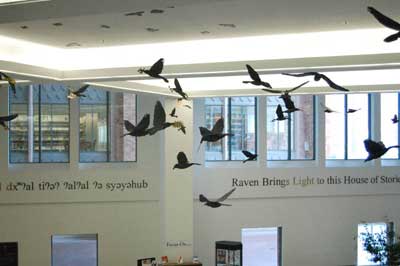 Take the stairs or elevator down to the Ground Floor. In the airy, light-filled Allen Library lobby, you'll see ravens flying overhead- they're part of an art installation called "Raven Brings Light to this House of Stories," which is based on a Native American Pacific Northwest Coast story. The title in Lushootseed is:

There's also a doughnut-shaped Information Desk at the bottom of the stairs where you can check out books and get help with research.
Go out the doors, through the Allen Library breezeway, and into Allen Library South. Here you'll find the Research Commons. This area is reserved for independent, quiet study. You can reserve a spot ahead of time or just drop in. The Research Commons also offers design and citation management help for all students.
Some other cool places to know about in Suzzallo and Allen Libraries are:
This concludes our tour of Suzzallo and Allen Libraries.
Where do you want to go next? To continue your Journey through the UW Libraries, choose any of the links below:
Have a question or need help? Contact uwlib-ussteam@uw.edu.