9

Climate Justice & Affordable Housing

Christine Garces-Camacho and Kimberly Andrews
Intro
Often when we think about climate change it is seen as such a tremendous concern that it is out of our control. However, we know the main contributor to climate change is the release of greenhouse gases into the atmosphere, simplifying our task to the reduction in our emissions. Studies have shown that major drivers of climate change are road transportation and that half of Seattle's emissions come from passenger cars. This demonstrates the clear correlation between increasing urban densities, and the reduction in carbon emissions due to the decreased distance in personal transportation commitments. This is a benefit of the urban setting possessing all the essentials; not only is there less physical distance, it is easier to get to where you need to go due to community transportation, etc reducing the amount of emissions from vehicles. The importance of affordable housing is stressed by its implications on increasing the urban density to decrease overall carbon emissions.  In the following sections we will cover: Housing Organizations in Seattle combating Homelessness, Community Organizations like Africatown Land Trusts, Amazon's Tax Proposal, and the Hanford Nuclear Site which will aid in understanding the housing situation in Seattle.
I) Housing Organization in Seattle
Affordable housing and homelessness have been a growing concern for residents of Washington State in the past couple of years. Seattle is one of the fastest-growing cities with rising rent costs and affordable housing has not been meeting demand. Over the past few years, rent in Seattle has increased by 57% (The Roots). In addition to that, about 47% of households that rent in Seattle are housing cost-burdened because they have to spend more than 30% of their income on rent alone (The Roots). There have been some programs created by the Seattle government such as the Seattle housing Levy, incentive zoning (allows commercial and residential developers to reach higher capacity when they provide for affordable housing), and mandatory housing affordability (requires new developments to include affordable housing or contribute to a city fund for affordable housing).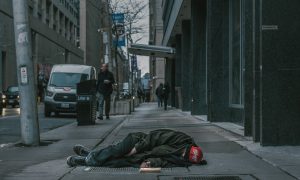 A prevalent organization in Washington actively fighting for affordable housing is the Washington Low-income Housing Alliance. They are directly advocating for affordable housing and homelessness in the Seattle area through leadership and organizations that work together to have a greater impact on policy (WLIHA). Their mission is to lead the movement to ensure that residents thrive in safe, healthy, affordable homes which they do through advocacy, education, and organizing (WLIHA). WLIHA participates in an annual event called The Conference on Ending Homelessness which brings people together from the state that are working to end homelessness to exchange ideas and organize to grow the movement. WLIHA has also built a statewide network of people directly impacted by housing and homelessness issues called the Resident Action Project (RAP) that was launched in 2015. The RAP learns how to advocate and influence lawmakers, anti-oppression, and encouraging other residents to vote and participate in advocacy (Resident Action).
II) AfricaTown Community Land Trusts
For nearly 140 years, black people developed a culturally rich community in the central district of Seattle. This community, that has preceded the founding of Washington as a State, however, have suffered from forced removal, racist housing convenants, redlining, systemic gentrification programs and rapidly increasing rents due to the current Seattle tech boom. As a response, community members formed the Africatown Community Land Trusts (ACTL) to combat plaguing issues through acquiring land to create housing and commercial spaces specifically designed for the community. ACTL's primary purpose is to provide an area where black community, culture, and commerce can thrive through its affordable housing.
Examining ACTL's current works in Seattle, they recently announced injecting $90,000 throughout different sectors in the black community for COVID relief "Including renter relief, mortgage relief, small business support, resources bolstering existing community-based initiatives". Rather than directly using cash ACTL plans to invest in human resources thus providing a steadier source of aid at the community level compared to a brisk influx of monetary funding. In addition to the relief aid, ACLT is distributing a grant it received from another organization, Seattle Foundation, to a list of those most marginalized by the pandemic. All aid received are important investments needed to increase affordable and sustainable housing in the Seattle centric district for its black community.
III) Amazon Tax Proposal
At the beginning of 2020, Seattle City Councilmember Kshama Sawant proposed a tax bill on Amazon and other large Seattle businesses that have annual payrolls of at least $7 million. This tax proposal, which is estimated to affect roughly 825 companies and raise approximately $300 million every year (Golden), seeks to massively expand affordable housing within Seattle, the city with the fourth highest rate of unsheltered homelessness in the United States. The proposal entails a 1.7 percent payroll tax on the top three percent of companies within the city, excluding all non-profit organizations, public employers, and grocery stores. Of the money raised from the tax, 75 percent would go towards building affordable, publicly owned homes, while the remaining funds would go towards "converting homes that use oil or gas to clean electric energy" (Golden). However, due to the unique circumstances of this year, Sawant has decided to dedicate a large portion of this year's funds to emergency COVID-19 relief for working-class households after recognizing the multitude of emergencies that the Seattle community is facing due to the ongoing COVID-19 pandemic (Sawant).
In 2018, Sawant proposed a similar but less intense tax bill on Amazon and big businesses called the Head Tax proposal. The final Head Tax bill sought to implement a "per-employee tax on corporations making more than $20m each year" (Golden) and had proposed a $48 million annual tax on the top three percent of corporations in Seattle (Priest and Mullen). Initially, the Seattle City Council unanimously approved this proposal, however, after facing major backlash from right-wingers, labor unions, and companies such as Amazon and Starbucks, the proposal was not passed.
However, Sawant did not let this setback stop her. With the 2020 Amazon Tax, Sawant came fighting at a much larger scale – this new proposal will likely affect more than 200 more businesses and raise more than six times the funds than the 2018 tax proposal. In July 2020, after years of fighting, Sawant's Amazon Tax was passed. The passing of this bill is a major victory for housing justice and could spark the beginning of affordable housing within Seattle.
IV) Hanford Nuclear Site
In the desert of southern Washington, the United States Government spent decades producing plutonium for nuclear weapons, and, as a result, this desert is now one of the most contaminated, radioactive areas within the United States. This 586-square-mile site, also called the Hanford Nuclear Site, was chosen due to its isolation from heavily populated areas, its access to water from the Columbia River, and its access to electric power from the Grand Coulee Dam (Lewis). Established in 1944, Hanford Nuclear Site began as a part of the Manhattan Project, and some of the plutonium produced there was used in the first atomic bomb and in the bomb dropped on Nagasaki. The site maintained heavy production of plutonium throughout World War II, ceased for a few years, then resumed production throughout the Cold War. However, in 1990, after decades of operation, the site was shut down.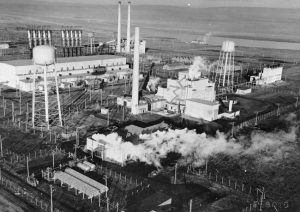 While the site has been shut down for a couple decades now, it is no less dangerous than during operation. Since the site's closure, about 177 underground storage tanks, some as large as 1,000,000 gallons, have been discovered to be holding a combined 56 million gallons of highly radioactive, hazardous liquid waste (Lewis). Furthermore, over the years, many of these tanks have leaked millions of gallons of radioactive waste into the ground, some of it reaching and contaminating over 100-square-miles of groundwater (Longley). The millions of gallons of nuclear waste is currently harming and has a great potential to further harm the surrounding areas, such as the Columbia River and Oregon, which are important for agriculture, fishing, and natural resources; this not only will have negative effects on the environment, but on those living and working in these areas.
Ever since the U.S. Department of Energy took over Hanford in 1977, there have been three main goals – clean up the site, prevent something like this from happening again, and support the people in the surrounding areas (Longley). It is estimated that some of Hanford's waste will remain dangerous for thousands of years, and the longer the cleanup takes, the more hazardous the problem becomes. Beyond that, this waste poses a major threat to workers, the public, and the environment, furthering the urgency to the cleanup. While considerable progress has been made over the past couple decades, it is not nearly enough – most estimate the cleanup to continue for many more decades, well into the 2030s or the 2040s.
Media Attributions
pexels-harrison-haines-3536259