Book Title:

Designing Tech Policy

Subtitle: Instructional Case Studies for Technologists and Policymakers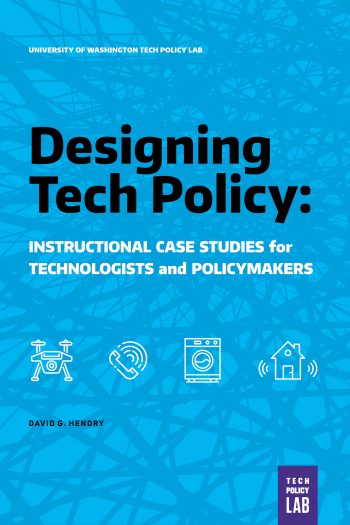 Book Description: The University of Washington Tech Policy Lab's Instructional Case Studies are designed to enhance tech policy capacity and fluency in a wide variety of settings, from preparing policymakers to educating undergraduate students. The case studies bridge engineering, technology, policy and ethics, and prompts participants to consider the socio-technical aspects of a setting and to engage in a design activity that involves both technical and policy design.

View or download the PDF version here.
License:
Creative Commons Attribution ShareAlike
Book Information
Book Description
The Design Case Studies offer instructors with a starting point for introducing students to the design of technology and policy. Students work with value sensitive design methods to develop tech policy solutions.
View or download the PDF version here.
License
Designing Tech Policy Copyright © by David Hendry is licensed under a Creative Commons Attribution-ShareAlike 4.0 International License, except where otherwise noted.