Book Title:

How to FOIA

Subtitle: A guide to filing Freedom of Information Act requests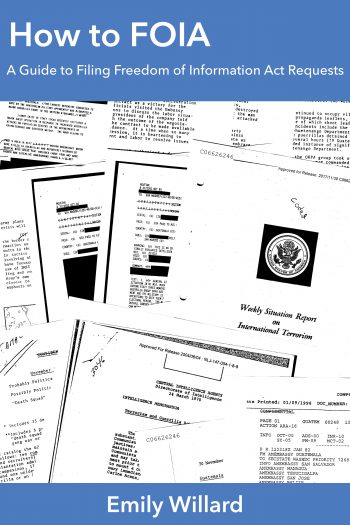 License:
Creative Commons Attribution NonCommercial ShareAlike
Book Information
Book Description
This document is a guide to accompany a training workshop "How to File a FOIA" to celebrate the University of Washington Center for Human Rights' 10th Anniversary Celebration in May 2019. The guide includes information on researching, writing, submission, and tracking of FOIA requests, and was created by UWCHR graduate research fellow, Emily Willard in May 2019 based on previous drafts of training manuals for UWCHR interns. This training guide for anyone who is interested in filing a FOIA related to public interest.
License
How to FOIA by Emily Willard is licensed under a Creative Commons Attribution-NonCommercial-ShareAlike 4.0 International License, except where otherwise noted.
Subject
Freedom of information law